Awards & Recognitions
University Health has earned many awards and recognitions in its over-100-year history. We are proud to offer you the highest quality health care, founded on respect and empathy. These awards and recognitions serve as proof of our commitment to our San Antonio community.
Nursing Staff
Magnet Recognized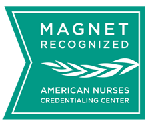 University Health is recognized as a three-time Magnet health care organization by the American Nurses Credentialing Center. As a Magnet hospital, University Health attracts the best and brightest health care talent from around the nation. This gives you the peace of mind that you are being cared for by a team with a proven track record of success.
The American Nurses Credentialing Center specifically praised:
University Health's Nurse Residency Program
Nurse Family Partnership Program
Nursing participation on the University Health ethics committee
The American Nurses Credentialing Center first recognized University Health in 2010 and renewed the designation in November 2020 for another four years. Only 8% of hospitals in the U.S. enjoy this recognition.
Nurse Residency Program
The American Nurses Credentialing Center's (ANCC) Commission on Accreditation in Practice Transition Programs accredited University Health's Nurse Residency Program with Distinction as a Practice Transition Program.
AMSN PRISM Award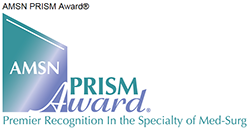 University Hospital's 12 MSU and 10th Floor Sky Tower nursing units were awarded the PRISM Award. PRISM stands for Premier Recognition in the Specialty of Med-Surg.
This award was presented by:
The Academy of Medical-Surgical Nurses
Medical-Surgical Nursing Certification Board
Our nursing units exhibited:
Leadership
Recruitment and retention of effective staff members
Care based on evidence
Positive patient outcomes
Positive work environment
Continual education of unit nurses
When a medical-surgical nurse at University Health cares for you, you can be certain you are getting trusted, awarded care.
2022 Beacon Awards for Excellence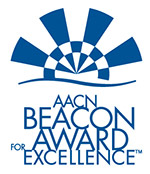 University Hospital's 5th floor Sky tower Intensive Care Unit (ICU) and Acute Care Unite (ACU) teams have both earned Beacon Gold Awards from the American Association of Critical-Care Nurses (AACN). The Gold award is the highest Beacon Award level.
The Beacon Award for Excellence is a significant milestone, recognizing unit caregivers who successfully improve patient outcomes and align their practices with AACH's six Healthy Work Environment Standards.
It is especially impressive for the Sky 5 teams to earn this recognition in 2022, as they were the first units in the hospital to care for COVID-19 patients and the outcomes data used for this recognition reflect the care these teams provided during a worldwide pandemic of a novel virus.
In 2022, the medical intensive care unit nursing staff in Sky Tower 9 and Horizon Tower 10 earned the Beacon Silver Award for Excellence from the American Association of Critical Care Nurses.
This award recognizes our Sky 9 and Horizon 10 ICU nursing staff for:
Leadership structures
Hiring and retaining quality nursing talent
Effectively communicating in an ICU environment
Providing evidence-based care
Measuring patient outcomes
Patient Care
Level I Trauma Center

University Hospital is a Level I trauma center certified by the American College of Surgeons Committee on Trauma. We have specialists on-hand 24/7 to treat any injury in children and adults.
Level I status provides you with:
General surgeons available 24 hours
Specialty surgeons like orthopedic, neurosurgery, radiology, oral and internal medicine available 24 hours
Education in the San Antonio community about injury prevention
Substance abuse screening and intervention programs
Referrals for resources in surrounding communities
We can provide the highest quality care to children and adults across a 22-county region of South Texas.
2023 LEVEL 10 MOST WIRED
University Health is the first and only health organization in Texas to be certified as a Level 10 Most Wired health system by the College of Healthcare Information Management Executives (CHIME). Level 10 is the highest certification possible.
The Most Wired certification follows a rigorous evaluation of University Health's adoption, integration and impact of technology. From electronic health records to online patient portals, University Health is at the forefront of improving outcomes for patients with digital tools.
Certified Comprehensive Stroke Center

The Joint Commission and the American Heart Association/American Stroke Association certified University Health as a comprehensive stroke center. As a comprehensive stroke center, we can provide:
Treatment for the most complex stroke cases
Specialized diagnostic options
Advanced treatment options
Dedicated neuroscience ICU
Staff trained specifically to treat stroke patients
University Health also works with other comprehensive stroke centers across the U.S. to set an example for stroke care.
2024 ELSO Gold Level Award of Excellence in Life Support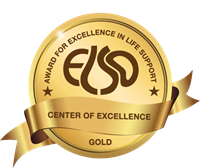 The Extracorporeal Life Support Organization (ELSO) awarded University Health the 2024 Gold Award for Excellence in Life Support. University Health scored the highest level in the following categories:
Promoting the mission of ELSO
Promoting the vision of ELSO
Promoting the activities of ELSO
This distinction guarantees that family members on life support benefit from only evidence-based processes.
This award is valid from January 2024 through December 2026. This marks our third ELSO Center of Excellence award in a row.
2023-2024 American Association for Respiratory Care Apex Recognition Award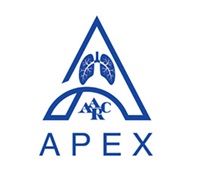 The American Association for Respiratory Care recognized University Health's respiratory care department with the Apex Award. An Apex designation exemplifies best practices in the profession and demonstrates our dedication to patient safety and outcomes. Our respiratory therapists deliver the highest quality respiratory care.
In 2021, the University Health Pediatric Critical Care Transport Team earned the Apex Recognition Award; we were among the first two transport teams to earn this distinction from the AARC.
2023 Donate Life Pinnacle Award for Living Donation
The University Health Transplant Institute earned the Donate Life Pinnacle Award for Living Donation for its Champion for Life program. The Champion for Life program has taught patients to advocate for themselves when seeking a living donor and has inspired similar programs, saving lives in the process.
Donate Life America recognized the University Health Transplant Institute for its dedication to increasing the number of donors and advancing a culture where donation is embraced as a fundamental human responsibility.
2022-2023 Newsweek Best Maternity Hospitals
University Hospital was named one of Newsweek's best maternity hospitals in 2022 and 2023 with a five-ribbon performance. We are the only hospital in San Antonio to earn this recognition.
This recognition ensures that you and your baby will get some of the best maternity and prenatal care in the country.
Newsweek awarded 350 U.S. hospitals this designation based on hospital recommendations from peers, patient satisfaction and medical key performance indicators (KPIs).
2023 Leapfrog "A" Safety Grade
University Health earned an "A" Hospital Safety Grade from The Leapfrog Group, a national nonprofit watchdog that sets standards for excellence in patient care. Earning an "A" grade shows our commitment to patient care and satisfaction.
Leapfrog assigns an "A," "B," "C," "D" or "F" grade to general hospitals across the country based on over 30 national performance measures reflecting errors, accidents, injuries and infections, as well as the systems hospitals have in place to prevent harm.
2023 INTERLINK Chairman's Award for Transplant Excellence
Interlink recognized University Health as the No. 1 performing liver transplant program in the country with the 2023 Chairman's Award, based on all Interlink participants. This recognition serves as proof of our continued dedication to excellence in transplant patient care.
Center of Excellence
University Health has been recognized as a Center of Excellence by the following health plans and organizations:
Aetna
Blue Cross Blue Shield Association
Blue Cross Blue Shield of Texas
LifeTrac
Optum Health
Superior Health Plan
2023 STRAC Comprehensive Resuscitation Center
University Hospital achieved the highest level of Resuscitation Center designated by the Southwest Texas Regional Advisory Council (STRAC). This achievement demonstrates our commitment to providing high quality, focused cardiac care when you need it most.
2023 MI Registry Platinum Performance Achievement Award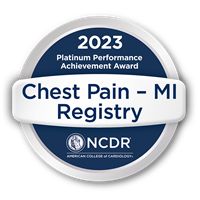 University Health received the American College of Cardiology's NCDR Chest Pain – MI Registry Platinum Performance Achievement Award for 2023. We are proud to be one of only 262 hospitals nationwide to earn this recognition.

The designation means University Health provides a higher standard of care for heart attack patients and signifies that our team has reached an aggressive goal of treating these patients following the science-based national guidelines outlined by the American College of Cardiology/American Heart Association.

To receive the Chest Pain – MI Registry Platinum Performance Achievement Award, University Health has demonstrated sustained achievement for two consecutive years (2021 and 2022).
2023 Stroke Gold Plus Achievement Award
University Health earned the American Heart Association and American Stroke Association's "Get with the Guidelines – Stroke Gold Plus" and "Target: Stroke & Type 2 Diabetes Honor Roll Elite" awards.
This recognition means that our team of doctors and nurses went above and beyond in treating people with strokes. Our medical staff consistently administered medicine to dissolve clots and improve blood flow for people with strokes.
If you have a stroke, you can trust University Health to provide the most streamlined, efficient care in San Antonio.
2023-2024 Own the Bone Star Performer
The American Orthopaedic Association named University Health a 2023-2024 Own the Bone Star Performer.
We educate patients on measures to improve their bone health and prevent future breaks. Prevention strategies include:
Take calcium and vitamin D supplements
Practice weight-bearing exercises
Fall-prevention education
Quit smoking
Limit alcohol intake
Have bone density scans
Take appropriate medicines that can strengthen bones.
The American Orthopaedic Association recognizes organizations like University Health where 75% of patients enrolled in the program comply with at least five prevention strategies.
2023 Safe Kids Dr. Martin R. Eichelberger Community Organization Award
University Health and Safe Kids San Antonio earned the inaugural Dr. Martin R. Eichelberger Community Organization Award for its commitment to childhood injury prevention.
Safe Kids San Antonio is led by the injury prevention team at University Health. Preventable injuries are the No. 1 cause of death for children in the United States.
University Health's injury prevention team educates the community on topics like car seat installation, water safety, heatstroke prevention, safe gun storage, distracted driving awareness and more.
2023 Blue Distinction Center for Maternity Care
The Blue Cross Blue Shield Association named University Health a Blue Distinction Center+ for maternity care. This recognizes our commitment to delivering expert and efficient maternal care. People who receive maternal care at a designated BDC+ facility like University Health report higher overall patient satisfaction.
2023 Epic Gold Stars Level 10 & Three Diamonds
University Health has achieved Epic Gold Stars Level 10. The Gold Stars program measures the progress Epic organizations have made with implementing all of the features included with the Epic electronic health records system. University Health has fully implemented 595 Epic features, putting us in the top 3% of organizations that use Epic.
University Health also earned three MyChart Diamonds for patient experience. We are one of only 15 Epic organizations to earn this distinction. University Health earned diamonds by enabling all key features for specific sections in MyChart and encouraging our patients to use them. We earned diamonds in these sections:
Clinic Information
Patient Journeys & Remote Patient Monitoring
Interoperability & Access
2023 NRC Consumer Loyalty Award
University Health has been selected as a Consumer Loyalty Award recipient from NRC. This award recognizes the top U.S. health care facilities driving loyalty among their patient populations.
We aim for the highest quality patient care and satisfaction; this recognition proves our commitment to you.
2022 Hastings Center Cunniff-Dixon Physician and Nursing Awards for Palliative Care
The Hastings Center Cunniff-Dixon Physician and Nursing awards recognize physicians and nurses practicing in the United States who give exemplary care to patients at the end of life. Three members of the University Health palliative care team earned the 2022 Cunniff-Dixon Award, demonstrating our team's excellence in palliative care.
2022 AORN Go Clear Award - Gold Level
University Health earned the Go Clear Award™ for its achievement in eliminating hazardous smoke from its surgical procedures. The Go Clear Award is presented by the Association of periOperative Registered Nurses (AORN) to recognize health care facilities that have committed to eliminate smoke caused by the use of lasers and electrosurgery devices during surgery.
University Health earned this award by undergoing comprehensive surgical smoke education and providing the medical devices necessary to evacuate surgical smoke during all smoke-generating procedures.
Surgical smoke is a by-product of devices that are used in 90% of all surgeries. Its contents include toxic chemicals such as formaldehyde, hydrogen cyanide and carbon monoxide, viruses, bacteria, blood and cancer cells. University Health is keeping its patients and staff healthy by eliminating this harmful smoke from our operating rooms.
2022 Epic Honor Roll Magna Cum Laude Award
University Health has earned the Magna Cum Laude Honor Roll distinction from Epic – one of the largest providers of health information technology, used primarily by health systems to access, organize, store and share electronic medical records.

This is a voluntary recognition program based on application of strategies, lessons learned, and best practices distilled from Epic's experience serving top-line health care organizations.

Completing all components of the program helps ensure that University Health draws the most value from our Epic software and helps us improve the health and wellness of our communities.
Level IV Epilepsy Center
The South Texas Comprehensive Epilepsy Center is the only Level IV epilepsy center in San Antonio. This is made possible by a partnership between University Health and UT Health San Antonio.
Level IV is the highest designation for an epilepsy center and was awarded by the National Association of Epilepsy Centers.
As a Level IV epilepsy center, we can provide:
Complex diagnostic and treatment options
A broad range of surgical procedures
Advanced medical, dietary, and surgical therapies
Inpatient and outpatient diagnostic tests
The opportunity to take part in clinical trials
Long-Term Monitoring for Epilepsy Accredited
University Health is accredited in Long-Term Monitoring for Epilepsy by ABRET Neurodiagnostic Credentialing and Accreditation. This achievement is awarded to organizations that meet strict standards and provide quality diagnostics for patients with epilepsy.
Five-Star Dialysis Facility
All University Health dialysis locations earned the highest five-star recognition from the Centers for Medicare and Medicaid. The Dialysis Facility Compare Star Program's rating system assigns up to five stars after comparing the health of patients in dialysis facilities across the country.
URAC Specialty Pharmacy Accreditation
University Health's specialty pharmacy has earned URAC accreditation. URAC promotes health care quality by setting high standards for clinical practice, consumer protections, performance measurement, operations infrastructure and risk management.
By achieving this status, University Health demonstrates commitment to quality care, enhanced processes, patient safety and improved outcomes in our specialty pharmacies.
2022 NCQA Accreditation in Credentialing
University Medicine Associates earned accreditation by the National Commission of Quality Assurance (NCQA) in Credentialing. This means that UMA:
Delivers efficient and accurate services through the application of industry best practices
Demonstrates to regulatory agencies, health plans and MCOs that UMA conducts high-quality credentialing services
Aligns credentialing operations with state requirements
Has potential to expand revenue streams and client base
Credentialing of practitioners is an essential safety component of a health care organization.
Level IV Maternal Care Facility
University Hospital is San Antonio's first Level IV maternal care facility. The Texas Department of State Health Services awarded University Health this distinction, the highest a health facility can earn.
As a Level IV maternal care facility, you can count on us to provide critical services including:
Early detection and diagnosis for conditions that may put a pregnant woman at risk
Continuing education opportunities for our maternal medical staff
The capability to perform major surgery onsite
Critical care physicians onsite to work with maternal fetal medicine physicians and/or obstetrics and gynecology physicians on complex cases
Notable quotes from the survey team included: "Elite level facility, phenomenal team, one of the best QAPI programs in the state, if not THE best."
Level IV Neonatal Intensive Care Unit
The Texas Department of State Health Services recognizes University Hospital as a Level IV neonatal intensive care unit. As a Level IV NICU, we can provide necessary services for you and your baby, including:
Comprehensive care of critically ill infants of all gestational ages
The capability to perform onsite surgery at any time, including emergency C-section
Pediatric surgical subspecialists available to consult with families onsite
Perinatal and neonatal nutritionists who can plan a diet to meet your baby's needs
This Level IV NICU designation is valid through Nov. 1, 2026.
2022 Best Hospitals for Maternity Care
University Hospital was named one of the nation's best hospitals for maternity care by The Leapfrog Group and Money. To earn this designation, University Hospital met strict criteria specific to maternal care, including excellence in:
Early elective deliveries
Cesarean births
High-risk deliveries
Bilirubin screening
2022 Lown Institute Hospitals Index
University Health ranks 11th in the State of Texas and 133rd among all U.S. Hospitals in the 2022 Lown Institute Hospitals Index. This index scores the nation's more than 3,000 hospitals on their social responsibility performance across equity, value and health outcomes.
Measures include:
Pay equity
Community benefit
Inclusivity
Avoiding overuse
Cost efficiency
Clinical outcomes
Patient safety
Patient satisfaction
University Health is the only San Antonio system in the Texas Top 20.
U.S. News & World Report
In 2022, University Hospital ranked High Performing in Maternity Care (Uncomplicated Pregnancy) in U.S. News & World Report. Our pregnancy and childbirth providers earned this distinction by performing fewer Cesarean sections, fewer early deliveries and seeing fewer newborn complications than other hospitals. In 2020, University Hospital ranked #19 for best hospitals in Texas.
2021 Baby-Friendly Facility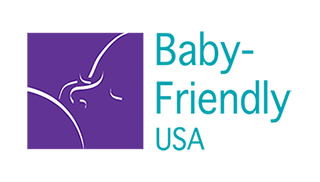 University Hospital is recognized as a Baby-Friendly facility. The designation recognizes the hospital's continued commitment to the babies, mothers and families of Bexar County. This recognition comes ahead of the 2023 opening of the new Women's and Children's Hospital.
University Hospital earned this designation by meeting strict criteria that dictate best practices in caring for a newborn. This includes bonding and skin-to-skin contact between mother and baby.
National Certified Safe Sleep Hospital
University Hospital is officially recognized as a Cribs for Kids® National Bronze Certified Safe Sleep Hospital. The Cribs for Kids® National Safe Sleep Hospital Certification program awards recognition to hospitals that demonstrate a commitment to reducing infant, sleep-related deaths by promoting and educating on best safe sleep practices.
As a Nationally Certified Safe Sleep Hospital, University Hospital is recognized for following the safe sleep guidelines recommended by the American Academy of Pediatrics (AAP) and providing training programs for health care team members and family caregivers.
Age-Friendly Health System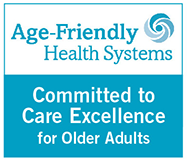 In 2021, the Institute for Healthcare Improvement recognizes University Hospital as an Age-Friendly Health System. University Health earned this award by aligning our patient care with the Institute's four Ms:
What Matters: Tailoring our care to each individual's preferences and goals, including end-of-life care
Medication: Using age-friendly medication that does not interfere with the older adult's preferences, mobility or mental acuity
Mentation: Identifying, preventing and treating signs of mental decline, like dementia and depression
Mobility: Helping older adults stay mobile and keep doing what matters
We are proud to provide evidence-based, compassionate care for adults of all ages at University Health.
Age-Friendly Health Systems is an initiative of The John A. Hartford Foundation and the Institute for Healthcare Improvement in partnership with the American Hospital Association and the Catholic Health Association of the United States.
Certified Cardiac Rehabilitation
The American Association of Cardiovascular and Pulmonary Rehabilitation certified University Health's cardiovascular rehabilitation program. This certification recognizes the quality of care provided when you enter our Reeves Rehabilitation Center.
Palliative Care Certification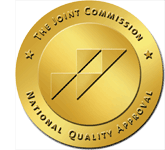 University Health is certified in providing palliative care from The Joint Commission. We are the third health care organization in Texas to achieve this.
Palliative care involves:
A team of doctors, nurses and specialists who relieve your pain
A holistic approach to improving your quality of life
Caring for your physical, emotional, spiritual and social needs
This award recognizes University Health's excellence in being able to provide palliative care to people of all ages.
2020 Circle of Life Award for Palliative Care
University Health is one of three hospitals in the nation to receive the American Hospital Association's 2020 Circle of Life Award for palliative care. The award honors health care organizations for their efforts to expand end-of-life care for adult and pediatric patients and inspire other hospitals to follow their lead.
2019 Antimicrobial Stewardship Program – Pharmacy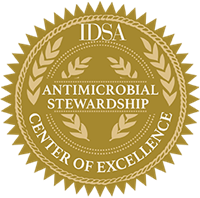 University Health pharmacies implemented the Antimicrobial Stewardship Program in 2019. This initiative aligns with the Texas Department of State Health Services' goal of improving patient outcomes by using antimicrobials.
The mission of University Health's Antimicrobial Stewardship Program is to promote optimal patient care and reduce the likelihood of antimicrobial resistance by using evidence-based guidance for the effective, safe and judicious use of antimicrobials.
2019 Gage Award for Teen Health
University Health earned the Gage Award from America's Essential Hospitals. This award recognizes the excellent care provided by our Adolescent Health program. Through this program, San Antonio teens benefit from:
Adolescent vaccines like HPV
STD testing
Family planning services
Home visits for teen moms
As one of only two hospitals nationally to receive this award, University Health strives to provide South Texas teens with the resources they need to make healthy choices
American College of Surgeons' Commission on Cancer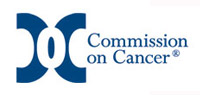 University Health's cancer programs are accredited by the American College of Surgeons' Commission on Cancer. This guarantees that you are always at the center of your cancer care journey.
This accreditation recognizes University Health's:
Range of cancer care services
Ability to accurately diagnose cancer
Patient-focused treatment options
Rehabilitation services after treatment
Commitment to supporting patients during and after treatment
CenteringPregnancy Program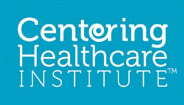 University Health is the only non-military health system in San Antonio to offer the CenteringPregnancy program. We have been approved by the Centering Healthcare Institution to provide this.
CenteringPregnancy brings together 8-10 women with similar due dates to support each other during their pregnancies.
This program includes:
Pre-scheduled doctor's appointments
Prenatal care from a dedicated provider
Two hours to speak with a health care provider at each visit
One-on-one education about diet, exercise, breastfeeding and more
Tour of our childbirth facilities
Employee Excellence
2023 Top Workplaces Award – San Antonio Express-News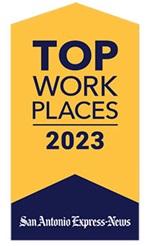 University Health is recognized as one of San Antonio's top workplaces by the San Antonio Express-News. A top workplace values innovation and continually focuses on improvement. These organizations attract, recruit and retain the best and brightest in their fields.
University Health employees supplied feedback about workplace culture to secure this award. Our employees completed an independent and confidential survey evaluating:
University Health's values and cooperation
Employee engagement, retention and productivity
Confidence in company leaders
Employee appreciation
Pay, benefits, training, expectations
150 Top Places to Work in Healthcare 2022 by Becker's Hospital Review
University Health was named one of the 150 top places to work in health care by Becker's Hospital Review in 2022. This list highlights hospitals, health systems and health care companies that promote diversity within the workforce, employee engagement and professional growth.
Becker's Hospital Review lauded University Health's Diversity Dialogue Committee, which stays up to date on current diversity research, legal and regulatory activities and social trends affecting its workforce and patients.
2022 BEST Award from the Association for Talent Development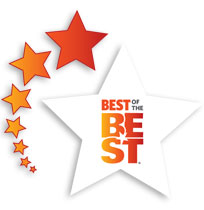 For the 12th year, University Health has been recognized as having one of the best employee learning and development programs in the world with a 2022 BEST Award from the Association for Talent Development (ATD).
ATD's BEST Award is the talent development industry's most rigorous and coveted recognition. The award recognizes organizations that demonstrate enterprise-wide success by helping their workforce achieve its full potential by improving its employees' knowledge, skills and abilities.
The 10th award, received in 2020, placed University Health in the elite "BEST of the BEST" category along with five other world organizations.
2022 Stage 7 Inpatient (EMRAM) and Outpatient (O-EMRAM)

University Health achieved Stage 7 on the HIMSS Electronic Medical Record Adoption Model (EMRAM). Currently, University Health is one of just 10 hospitals in Texas to achieve HIMSS EMRAM Stage 7.
This eight-stage model (stages 0 -7) measures the adoption and utilization of electronic medical record functions, including clinical outcomes, patient engagement and clinician use of EMR technology to advance organizational performance and patient outcomes.
Leveraging information digitally improves patient safety by reducing errors in care, length of stay and order duplications.
2022 Healthy Workplace Platinum Award
University Health earned the 2022 Healthy Workplace Platinum Award from the San Antonio Business Group on Health, which recognizes employers for their wellness initiatives. We were specially recognized for our Recharge Rooms, where employees can take a few minutes to regroup and relax away from the hospital environment.
2021 LearningElite Gold Award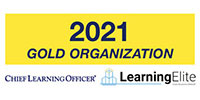 Chief Learning Officer magazine recognizes the learning and development industry's top organizations with the LearningElite Awards program.
In its 11th year, 59 organizations were recognized as finalists and University Health has been awarded a Gold Level ranking 22nd.
This 5th award appearance is the third time (2015, 2016, 2020) University Health ranks Gold (category ranking for awards in 2012 & 2013 not available).
Healthy Workplace Recognition Program – Gold

University Health earned gold-level recognition from the Healthy Workplace Recognition Program of the San Antonio Business Group on Health and the Mayor's Fitness Council.
This award recognizes University Health's commitment to improving the health and well-being of its employees.
University Health exhibited:
Senior management support for wellness programs
A company culture that encourages health and wellness
Health education programs available to employees
Healthy options available in workplace cafeterias and cafes
Smoking cessation programs available to employees
2020 Talent Development for Good Award
In 2020, University Health was this inaugural award's sole recipient. University Health was recognized as an organization that leveraged talent development to make significant contributions to improve the lives of others, changed an industry or community for the better, and/or served society in a powerful way in 2020.
Nominees were evaluated based on whether they demonstrated "through their actions and evidence of measurable results that what they did—and may continue to do—is improving the human condition, is something that others can learn from their actions, and is sustainable over time."
Pharmacist Residency Program
The American Society of Health-System Pharmacists re-certified accreditation of all University Health pharmacy residency programs for the maximum of eight years. The programs include Critical Care, Emergency Medicine, Ambulatory Medicine, Infectious Disease, Transplant Medicine and Post-graduate Year One Program.
Also, University Health pharmacy received the maximum six-year accreditation from the Accreditation Council for Pharmacy Education.
Construction & Environment
2022 Stryker Sustainability Solutions Environmental Excellence Gold Award
University Health received the Environmental Excellence Gold Award for our devotion to health care sustainability. Our medical device reprocessing program diverted 3,356 pounds of medical waste from landfills in 2022. We are proud to be a leader in health care environmental sustainability by extending the useful life of single-use medical devices.
2020 Hamilton International Arts in Health
The National Organization for Arts in Health (NOAH) gave an honorable mention to our SaludArte Healing Arts Program for its annual Hamilton International Arts in Health Award.
The program was honored for hands-on weaving demonstrations that continued safely at University Hospital despite the pandemic. Artist Doerte Weber's beautiful textile works provided respite and inspiration for patients and staff.
International Organization for Standardization
University Health is certified by the International Organization for Standardization – making us the first health care system in the world to achieve this. This standardization ensures quality, safety and efficiency of hospital management.
Esperanza Award
University Health earned the Esperanza Award from the Hispanic Contractors Association. This award recognizes University Health's efforts to promote diversity in its planning and execution of construction projects.
Zachry Vaughn Layton, the University Health Capital Improvement Program contractor, also earned recognition for its commitment to diversity on the Sky Tower project.