Medical emergencies just can't wait - even during a pandemic. A heart attack, broken bone or stroke are all serious conditions for which you should seek immediate medical care. Though you may not have heard of it before, a TIA is another serious condition you should know about.
What's a TIA?
A transient ischemic attack or TIA, also known as a mini stroke, is a warning sign that you may suffer a stroke soon. The symptoms of a TIA can be mild and may not last long, but a TIA is an emergency. According to the American Heart Association, a TIA is a temporary blockage of blood flow to the brain. Because the blockage and therefore the symptoms of a TIA are temporary, mini strokes are often ignored. However, a TIA is a major warning sign.
What factors increase a person's risk of a TIA?
Your risk for experiencing a TIA is similar to that of stroke. If you have been told by a doctor that you're at an increased risk of stroke, then you should also be aware of mini stroke symptoms. "Traditional risk factors are high blood pressure, high cholesterol, diabetes, smoking, obesity, poor diet and lack of exercise," says University Health Neurosurgeon Lee Birnbaum. "More recently sleep apnea has also been noted as a risk factor."
What are the symptoms of a TIA?
Dr. Birnbaum says the symptoms of mini strokes are also similar to those of a stroke. It's important to remember the acronym F.A.S.T. to detect a TIA or stroke as early as possible:
Face: asymmetry of smile
Arm: any weakness in one arm when holding them up
Speech: slurred speech or difficulty finding words
Time: every second counts, so seek medical attention immediately
Especially with older adults, we often dismiss symptoms such as difficulty finding words or muscle weakness as normal signs of aging. While this may be true in some cases, if you notice these symptoms in yourself or someone else - don't hesitate to call 911 or seek medical care immediately.
How are TIAs different from a stroke?
The main difference between a TIA and a stroke is that the symptoms of a TIA will end. "By definition, TIA is a transient ischemic attack. So, the neurological symptoms come but then go away within a matter of seconds, minutes or even hours," says Dr. Birnbaum. "A stroke, however, is permanent. The neurological symptoms come and do not go away."
Remember, a TIA is a warning sign that something is wrong. "Being transient, a TIA gives you and your health care providers an opportunity to run tests, determine the cause of your TIA, and then adjust medications or perform a procedure to prevent the TIA from becoming a stroke," says Dr. Birnbaum.
While the symptoms may not last long, noticing them will give you time to act before you suffer permanent damage. There are actions you can take to help lower your risk.
Preventing TIAs and strokes
The most important thing you can do is to check in with your doctor. "See your regular doctor annually for blood pressure measurements and general health check-ups," says Dr. Birnbaum. "Also, follow a healthy lifestyle, such as Life's Simple 7's from the American Heart Association." Adopting healthier diet and exercise habits can improve your blood pressure, cholesterol levels and heart function, and it may prevent a TIA or stroke later in life.
Don't ignore the symptoms of a TIA
The bottom line is you should never ignore the symptoms of a TIA. "Just as with stroke, if you believe you are having a TIA, you should call 911 and be evaluated by a medical professional as soon as possible," says Dr. Birnbaum.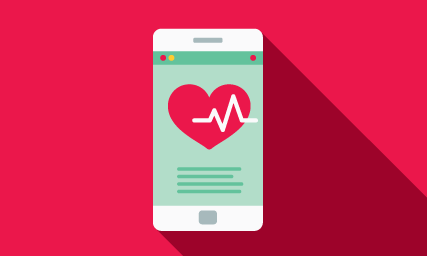 Are you at risk for heart disease?
Heart disease is the leading cause of death for both men and women.
Our free online risk assessment only takes a few minutes. It will help you better understand your risk of developing heart disease and how you may be able to lower it.