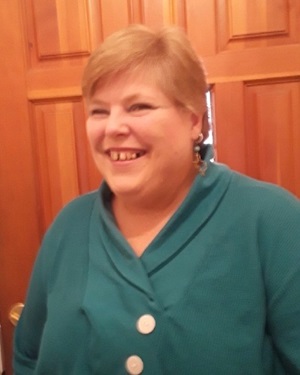 In 2020, Chris Stancombe started noticing changes in a birthmark on her toe. After her primary care provider referred her to the skin clinic at Robert B. Green, she found out it was malignant melanoma. Dr. Jimena Cervantes immediately opted to remove it in October of that year.
"My screening was very quick – about two minutes," Stancombe said. "Dr. Cervantes told me it was probably either a sarcoma or melanoma. She decided to do the removal ASAP."
Dr. Cervantes removed a "button mushroom cap" sized growth from Stancombe's right big toe. After that, Stancombe saw oncology surgeon Dr. Tozzi and oncologist Dr. Sarantopoulos at the Mays Cancer Center. Now she gets Keytruda infusions every three weeks.
"I was scared at the diagnosis," Stancombe said. "Cancer of any kind is scary, but when you are told it's malignant, that is terrifying."
Dr. Cervantes has removed three more melanomas from Stancombe's neck, arm and upper back.
"I am doing much better today," Stancombe said. "I'm still fighting the fight. Consistently using sunscreen, long sleeves, hats, long pants … these are now part of my daily life. No matter the temperature, the sun is out there."
Skin cancer is the most common type of cancer in Americans. More people are diagnosed with skin cancer each year than all other cancers combined.
"For those who are fighting melanoma, continue being strong, be an advocate for skin health," Stancombe said. "Don't give up and know you aren't alone in this battle."
Skin Cancer Care at University Health
If you are concerned about a growth or mole on your skin, set up an appointment with a skin specialist at University Health. Our providers are experts at diagnosing and cutting out cancerous skin growths during an office visit.
For more information, call the University Health dermatology clinic at 210-644-3204, or visit dermatology website.