Women's Health Week runs from May 8-14 this year. The U.S. Department of Health and Human Services' Office on Women's Health encourages women and girls to take steps to improve their overall health.
According to the Centers for Disease Control and Prevention, the leading causes of death in American women are:
COVID-19 Effect on Women's Health Care Access
The COVID-19 pandemic has had a clear negative impact on public health. It poses a risk of disease, but also put up roadblocks to getting routine health care. According to preventcancer.org:
Only 50% of women visited their doctor's offices when the local pandemic restrictions were lifted
26% did not schedule a cervical cancer screening during the pandemic
28% did not schedule a breast cancer screening during the pandemic
Nearly 25% of women ages 40-60 say it's been more than 36 months since their last appointment with their OB/GYN or primary care provider
The Kaiser Family Foundation conducted a poll and found that since the start of the pandemic:
38% of women skipped preventive health services, such as a yearly check-up or routine tests
23% skipped a recommended medical test or treatment
30% couldn't get an appointment because of COVID-19
Recommended Women's Health Screenings
Getting regular screenings as recommended by your primary care provider are important to catch disease early. When should you be getting screenings?
Mammograms
40-44-year-old women have optional breast cancer screening annually
45-54-year-old women should be screened annually
55+ year old women should be screened once every 2 years or once a year
Pap testing
21-29-year-old women should have a Pap test every 3 years
25-29-year-olds can have the HPV test, but Pap tests are preferred
30-65-year-old women have three options for testing


Pap test and HPV test (co-testing) every 5 years, OR
Pap test alone every 3 years
HPV test alone every 5 years
Blood pressure
Adults over 40 years and high-risk people should be screened annually
Adults 18-39 with normal blood pressure and low risk should be screened every 3-5 years
Cholesterol
Women who are 20+ years old who are at low risk for heart disease should screen every 5 years
High-risk individuals should screen more frequently
Tips for Healthy Living
Some health conditions can be prevented or their risk reduced by making lifestyle changes. Ways women can improve their health include:
Incorporate exercise and activity into your lifestyle
Eat a healthy diet
Get routine bloodwork
Remain up to date on your vaccinations
Get your yearly eye and dental exam
Quit smoking and limit your alcohol consumption
Perform self-exams to check for breast lumps or suspicious moles
Improve your self-care and mental health
Try to reduce your stress
Create good sleep habits
Women's Health at University Health
The women's health care providers at University Health are ready to care for you and support you in every stage of your life. We provide care related to gynecology, breast health, and pregnancy and childbirth.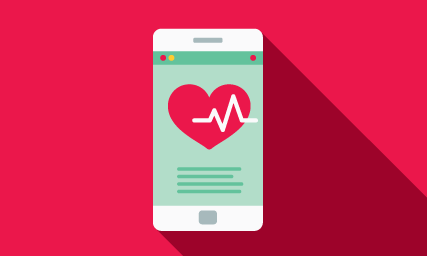 Are you at risk for heart disease?
Heart disease is the leading cause of death for both men and women.
Our free online risk assessment only takes a few minutes. It will help you better understand your risk of developing heart disease and how you may be able to lower it.
Women's and Children's Hospital
Our Women's & Children's Hospital is dedicated to serving the unique health needs of women, babies and children.