Cardiovascular disease is on the rise in young adults, according to a study published in Nature Reviews. Young adults aged 18-45 are showing steady or increasing rates of risk factors for heart disease, including poor diet, obesity and lack of physical activity.
While cigarette use is trending downward, opioid, cocaine and e-cigarette use is trending upward, which can increase the risk for heart disease and other health problems.
Additionally, a study published in the Journal of the American College of Cardiology shows a global increase of premature deaths due to cardiovascular disease.
A 16-year study of people aged 50 and younger also showed that more young people are having heart attacks. People in their 20s and 30s can have heart attacks, which put them at risk of dying earlier of cardiovascular-related events.
Prevention is Key
"High blood pressure, obesity, diabetes and high cholesterol are the major risk factors for heart disease," said Dr. James Keeton, a cardiologist at University Health. "These risk factors are 'silent killers' as they usually do not cause symptoms until it results in damage to organs, such as the heart or kidneys."
Managing your risk factors and knowing your numbers by staying aware of your weight, blood pressure and cholesterol as well as blood sugar levels are key to preventing heart disease.
The best treatment for heart disease in younger adults is prevention. Going to your annual primary care provider visit is an effective preventive measure to identify risk factors early on and recommend lifestyle changes.
Plus, routine bloodwork can reveal high cholesterol or high blood sugar levels, which can indicate prediabetes or diabetes. It is never too early, or late, to be evaluated by a health care provider to assess and manage these risk factors, especially if there is a history of heart attack or stroke in family members as genetics can also play a role in developing heart disease.
American Heart Association Life's Essential 8
A healthy lifestyle is essential in prevention of risk factors for and development of heart disease. The American Heart Association promotes its "Life's Essential 8" ways to improve cardiovascular health. The AHA recommends:
Eat better
Manage weight
Be more active
Control cholesterol
Quit tobacco
Manage blood sugar
Get healthy sleep
Manage blood pressure
Heart and Vascular Institute at University Health
Learn more about the award-winning heart and vascular care at University Health in San Antonio.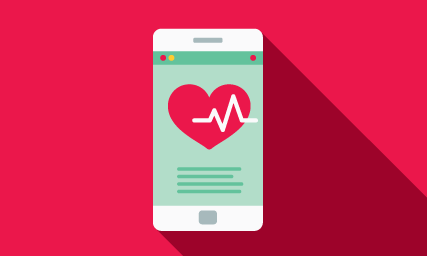 Are you at risk for heart disease?
Heart disease is the leading cause of death for both men and women.
Our free online risk assessment only takes a few minutes. It will help you better understand your risk of developing heart disease and how you may be able to lower it.