According to the American Heart Association, 40% of those hospitalized with the novel coronavirus have cardiovascular disease or cerebrovascular disease. That means you could be at greater risk for developing complications from COVID-19 if you have underlying heart problems.
How COVID-19 can affect heart health
Most people are concerned about their lungs when they think of COVID-19, since it is often considered a respiratory disease. However, those with underlying health problems, including heart disease, should also be mindful of this virus. When the lungs are weak the heart has to work harder to get oxygen to the rest of the body.
"There are a lot of inflammatory effects that occur throughout the body. So, patients with heart disease may not be as well equipped to handle the inflammatory stressors," explained Dr. Dawn Hui, a cardiothoracic surgeon at University Health.
The coronavirus can also cause plaque buildup which could lead to a heart attack, and patients with heart problems may have weaker immune systems.
Risk factors for heart patients
Here are some of the conditions or symptoms that put you at greater risk for developing complications from COVID-19:
You're over 70
Have angina, or pains in the chest, shoulders, arms or neck, caused by an inadequate blood supply to the heart.
Have heart valve disease, coronary heart disease, congenital heart disease or cardiomyopathy
You're recovering from heart surgery or a heart transplant
High blood pressure
You're pregnant
Precautions you can take
To reduce your risk of catching COVID-19:
Manage your stress levels
Get enough sleep
Eat a healthy diet
Exercise daily for at least 30 minutes
Practice good hygiene including washing your hands often
Use social distancing techniques to reduce your exposure to coronavirus
Dr. Hui also recommends that heart patients continue daily activities and rehabilitation programs. Stay current with your flu and pneumococcal vaccines if your provider recommends them.
Long-term health effects of COVID-19 on the heart
Some studies of COVID-19 patients with heart disease have found they're more likely to develop arrhythmia, a condition where the heart beats with an abnormal rhythm. They may be more prone to acute heart failure, and even experience cardiac arrest after they have had the novel coronavirus. COVID-19 can also potentially lead to blood clots in the heart.
If you experience any signs of heart attack, stroke or heart failure, seek emergency medical help immediately.
University Health's Heart and Vascular Institute provides the best comprehensive care for heart conditions. For more information, call 210-644-3278.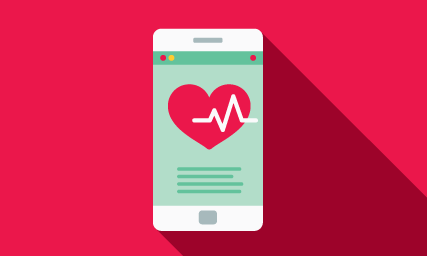 Are you at risk for heart disease?
Heart disease is the leading cause of death for both men and women.
Our free online risk assessment only takes a few minutes. It will help you better understand your risk of developing heart disease and how you may be able to lower it.