The ability of doctors to thread catheters and stents through blood vessels has transformed medicine — often providing an alternative to big incisions and long recovery times.
More than a million catheterizations to repair the heart and its vessels are performed in the United States each year. But for some patients with kidney disease, those catheter procedures come with a big asterisk.
Contrast dye, used to allow doctors to see blockages and other problems, can be toxic. Healthy kidneys can flush the dye out of the body quickly after a procedure. But for patients with poorly functioning kidneys, the dye can linger and do further harm.
New technology for the first time is allowing doctors to precisely monitor and control how much dye is injected into the patient. Dr. Anand Prasad, an interventional cardiologist and associate professor of medicine at UT Health San Antonio who practices at University Health, was the first in the United States to use the new technology and has been working with the company for several years.
"Traditionally, the amount of dye that's used during a cardiac procedure is estimated," Dr. Prasad said. "There's no accurate accounting for dye like there is for things like radiation exposure or blood loss. That's one problem. Second, we don't have lot of technologies that decrease the amount of dye you're giving patients during these procedures. This new technology actually does both."
The device, called the DyeVert Plus, uses Bluetooth wireless signals to transmit information from the syringe to a monitor that provides real-time tracking of how much dye is used. It can be programmed to remind the operator of the maximum amount of dye that should be used according to expert guidelines based on the patient's age, gender, weight and medical condition.
The device is made by Osprey Medical, a Minnesota-based company. Early tests of the device involving physicians in Germany and Italy showed a 44% in the use of dye. Studies conducted by Dr. Prasad have shown that the dye monitor is more accurate than a physician's estimation of the contrast dye volume used during a case.
Dr. Prasad said that kind of reduction will allow more patients with kidney disease to undergo these procedures with reduced risk of kidney injury. That's particularly important in a region such as South Texas where high rates of diabetes go hand-in-hand with impaired kidney function.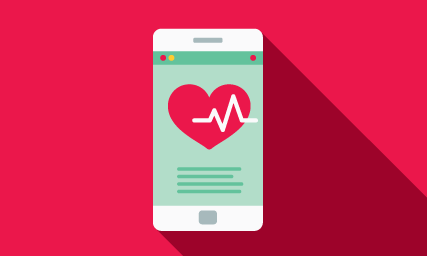 Are you at risk for heart disease?
Heart disease is the leading cause of death for both men and women.
Our free online risk assessment only takes a few minutes. It will help you better understand your risk of developing heart disease and how you may be able to lower it.