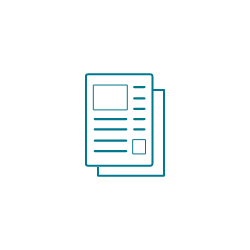 University Health Womens and Childrens Hospital one year to go
January 01, 0001
We are now one year out from the opening of our new Women's and Children's Hospital! This will be the place to count on for the highest level of pediatric and OB/GYN care from many of the nation's top experts. Cranes and construction have dominated the South Texas Medical Center skyline over the past two years as, floor by floor, the Women's and Children's Hospital rises toward its much-anticipated opening in the summer of 2023.
The 12-story, 300-bed hospital, on University Health's main campus adjacent to University Hospital, will be a place where women, children and their families are surrounded with all of the experts and technologies needed to provide the highest level of compassionate care.
The new hospital is the next manifestation of University Health's more than a century-long legacy and unwavering commitment to serve the current and future health care needs of our community and South Texas, currently one of the fastest growing areas in the United States.
The hospital will be the only hospital in the region dedicated exclusively to the unique needs of women, newborns and children with complex illnesses and injuries. It will serve as the new home of University Health's Maternity Center and Neonatal Intensive Care Units, both designated at the highest (Level IV) designation by the state of Texas, including:
A new labor and delivery unit equipped to provide advanced care for even the most complex needs of moms and babies
Comfortable private rooms for new moms and their growing families
A state-of-the art NICU with ample space for parents to stay and bond with their babies
A team that has earned Baby-Friendly designation, assuring moms have the information, confidence and skills needed to make the best feeding decisions for their newborns
A Mother's Place with resources to promote the positive health benefits of breastfeeding, and provide education and assistance to help new moms successfully breastfeed their babies
A center dedicated exclusively for the urgent OB/GYN care needs of women of all ages
The new hospital will also include a new Children's Emergency Department and new family-sized, kid-friendly rooms and amenities for children requiring an inpatient stay, including a Child Life center that will make it a little easier to be a kid in the hospital.
The décor has also been carefully selected to promote a welcoming and calm atmosphere. University Health's award-winning SaludArte: Art of Healing program will be on full display with the theme "in bloom." Flowers, representing healing and growth, will be used to bring the elements of nature inside. The art and special designs are intended to promote discovery, hope, and regeneration. This is simply another way that the hospital is going beyond medicine to holistically treat the whole patient and their loved ones.
"It is our hope that patients and their families will feel valued, respected and understood as we guide them through each step of their health care journey," said Irene Sandate, University Health vice president and associate chief nursing officer. "University Hospital's collaboration with UT Health San Antonio means that patients are treated by leading specialists – among the best in the nation – teaming with our passionately dedicated and highly trained staff.
"In addition to the unique care offered at this state-of-the-art facility, the new hospital will be a magnet to attract and retain a top-notch team," she said. "A beautiful space staffed with caring people is the ideal place for healing."
This is the future of health care for women and children. "The women, the babies and the children who will come through the doors of this new hospital will have unique needs and challenges. And we will be there to meet them with compassion and kindness," said University Health president and CEO George B. Hernández Jr. "We will help families celebrate the birth of their babies. We will also be there during times of uncertainty, fear and grief. We will be attentive to their needs, and above all, helpful in all we do. These are the values we will bring to our work. This is our promise as we do our part to shape the future."
For news media:
Our news team can help you find an expert to interview. Visit our Media Relations page for more information, or call 210-358-2335.