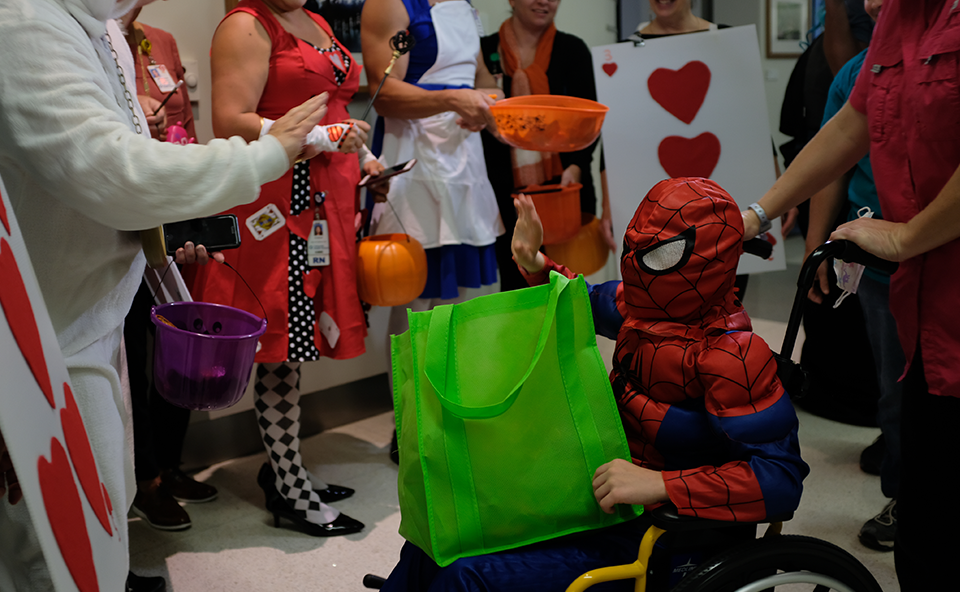 Here's a double treat for little patients
October 31, 2018
Parade and candy in store at University Hospital's annual Halloween Parade
Pumpkins and tacos, firefighters and police officers will take to the halls for trick-or-treating today in University Hospital's annual pediatric Halloween Parade. Pediatric patients will dress in costumes and trick-or-treat through the hospital's Sky Tower, and staff will join in the dress-up fun to hand out treats. Many of the children are here because of serious illness or injury, but on Wednesday they still will be able to enjoy the Halloween tradition. The extravaganza is organized by our Child Life team to help create some happy hospital memories.
WHO: Pediatric patients in costumes trick-or-treating inside University Hospital
WHAT: Annual Pediatric Halloween Parade
WHEN: 1:00 p.m. Wednesday, Oct. 31
WHERE: University Hospital lobby, 4502 Medical Drive
For news media:
Our news team can help you find an expert to interview. Visit our Media Relations page for more information, or call 210-358-2335.