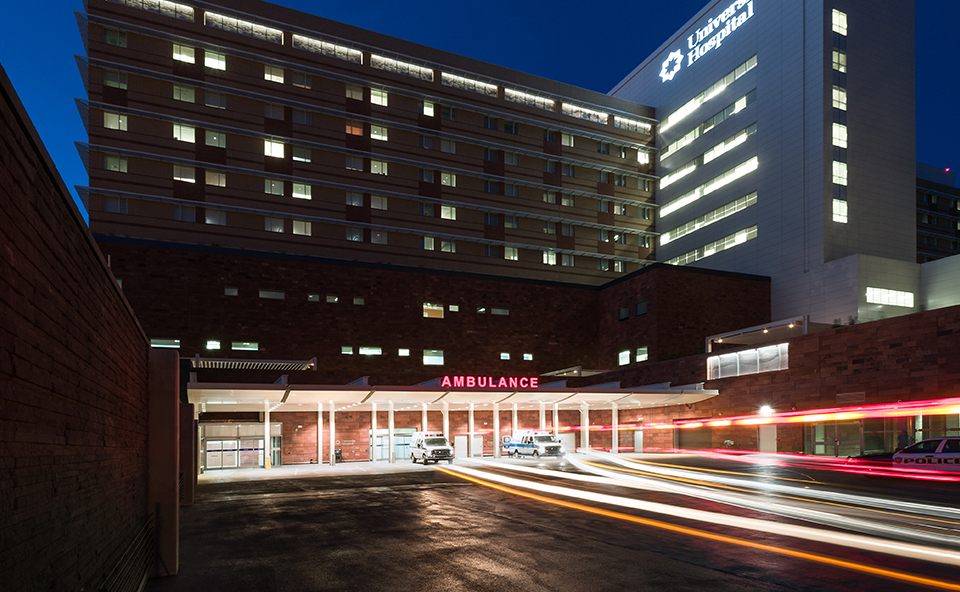 Trauma Awareness
May 01, 2019
May is Trauma Awareness Month, so it's only fitting that we're kicking it off on Mayday, which is also the international radio distress signal. On Wednesday, the Level I trauma team at University Hospital is holding a fair and blood drive, with partners and teams that all contribute to helping people during their own personal Maydays. People can donate blood, learn about the multiple teams who respond and save lives across the region, and check out a giant inflatable brain (be kind to yours – wear a helmet!). There to tell her own story and sign copies of her new book will be Jane Swanson, who was critically injured 15 years ago in a tragic workplace shooting that left two other women dead. Trauma surgeons will available for interviews about how the partners work together every day with first responders and regional trauma hospitals, including our unique partnership with BAMC, the region's only other Level I trauma center.
| | |
| --- | --- |
| What: | Blood drive, trauma network partners, book signing, giant brain - Spanish interviews available |
| When: | 10 a.m. – noon, May 1, 2019 |
| Where: | Main Sky Tower Lobby, University Hospital, 4502 Medical Drive |
For news media:
Our news team can help you find an expert to interview. Visit our Media Relations page for more information, or call 210-358-2335.