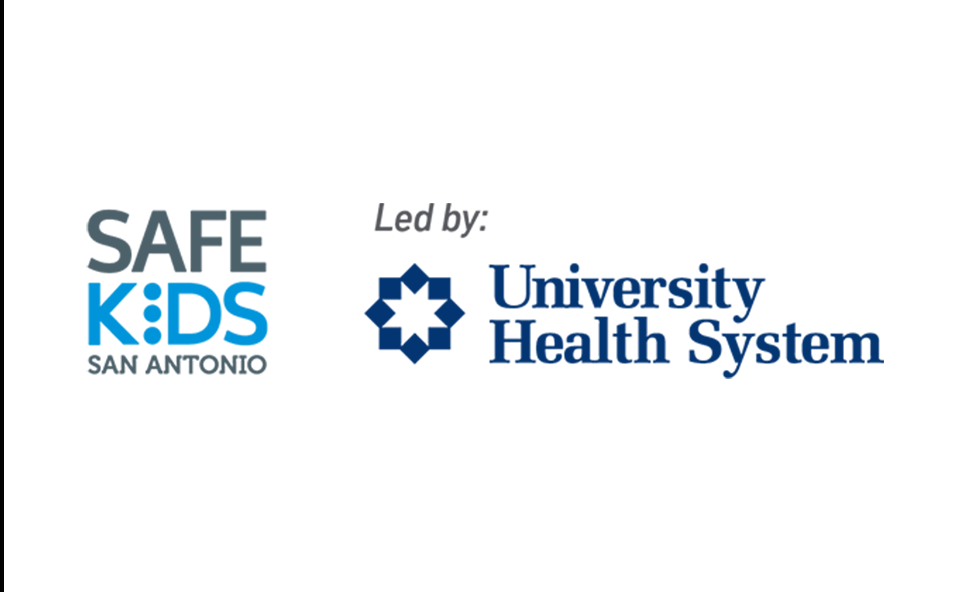 Safe Kids Day
May 18, 2018
Preventable injuries are the No. 1 killer of kids in the United States. Safe Kids San Antonio, led by University Health System, hosts a fun family event with Alamo City Moms Blog to help teach both kids and grownups how to prevent common injuries. Families can take part in fun games and activities like Bexar County Fire's Smoke House – get low and go! Check out how dangerous railroad tracks really are with Union Pacific's crash car. Teens can try driving our peddle car while wearing virtual reality goggles and experience the dangers of impaired/distracted driving.
WHO: Dr. Caitlyn Mooney, University Health System pediatric sports medicine physician
Mandy Fultz, University Health System Safe Kids Project Coordinator
WHAT: Tips for parents and simple skills to teach kids about avoiding injury, plus let them learn more about safety with activities like working beside firefighters to put out a real fire, and checking out an ambulance and an AirLIFE helicopter. People can play Spot the Tot and see just how far back a child needs to be to be visible in a vehicle's rearview mirror, and more.
WHEN: 10 a.m. to 2 p.m. Saturday, May 19
WHERE: Lowe's of Alamo Ranch, 5303 W. Loop 1604 North, 78253
Sponsored by Alamo City Moms Blog. Other sponsors include FedEx, Freedom Chevrolet, Lowe's, Nationwide Insurance, Union Pacific and Whataburger
For news media:
Our news team can help you find an expert to interview. Visit our Media Relations page for more information, or call 210-358-2335.