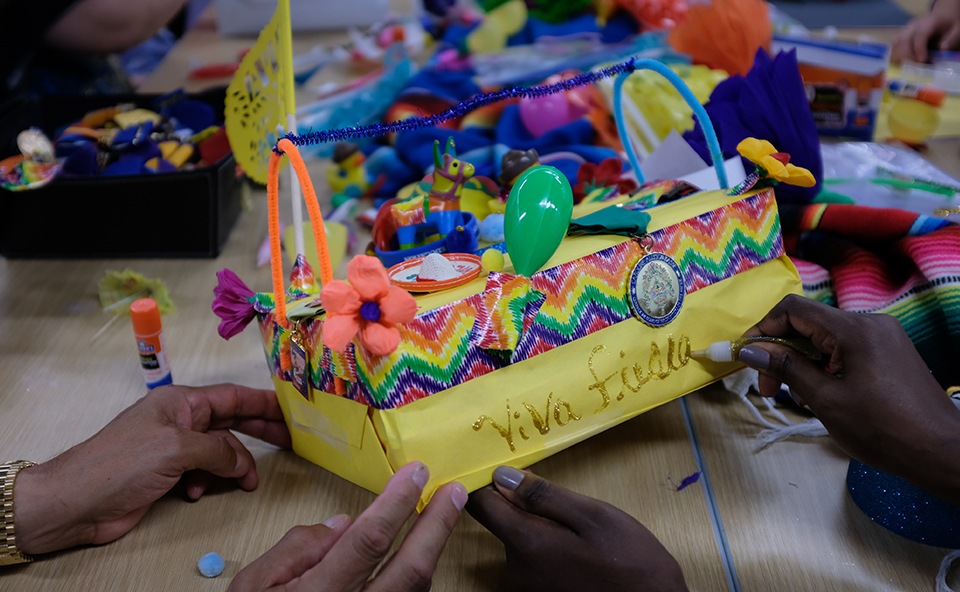 Rey Feo
April 19, 2019
University Hospital's smallest patients will mingle with Fiesta royalty on Monday, April 22, at 2:00 p.m.
That's when this year's Rey Feo, Fiesta's popular "ugly king," will bring the spirit of one of San Antonio's most popular celebrations to the hospital. He'll join children building their own small replicas of Fiesta parade floats.
Media interested in covering the visit, a highlight of the party season for pediatric patients, will have an opportunity to photograph and videotape the fun, and talk with the children and our regal visitor. Rey Feo's time with us will be brief – about a half hour – so please arrive 10 minutes early.
WHO: Rey Feo and University Hospital pediatric patient
WHAT: Rey Feo visits hospitalized children and helps them build replicas of Fiesta floats
WHEN: Monday, April 22, at 2:00 p.m.
WHERE: University Hospital, 4502 Medical Drive
For news media:
Our news team can help you find an expert to interview. Visit our Media Relations page for more information, or call 210-358-2335.