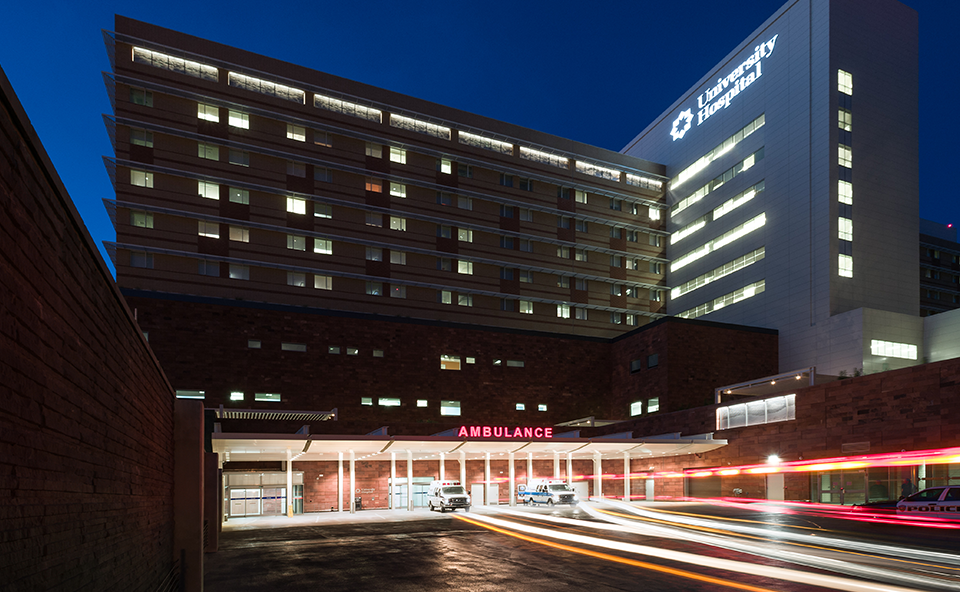 New report shows rise in gunshot wounds in children and motorcycle crashes
May 29, 2018
Six months after the tragedy at Sutherland Springs put our community's trauma system to the test, community leaders continue to rally in support of preserving the nation's only civilian-military partnership between the Level I trauma centers at University Hospital and Brooke Army Medical Center.
On Tuesday, May 29, University Hospital will release its 5th Community Trauma Report, which details serious injury trends in Bexar County and South Texas, and areas of concern based on data from the thousands of adults and children treated in University Hospital's Level I trauma center and Level I pediatric trauma center each year.
Along with the release of the report, Judge Nelson Wolff and physicians from both BAMC and University Hospital will discuss the importance of the military's unique trauma mission both to Texas and the nation. Recent discussions by other local health systems to seek a higher trauma designation could impact BAMC's ability to maintain combat readiness and the lifesaving skills of its trauma team.
Among the report's findings:
The number of children 16 and younger deliberately shot with firearms and treated at University Hospital was significantly higher in 2016 and 2017 than in the previous three years.
After a steady decline from 2012 to 2015, the number of adults 17 and older injured on motorcycles rose in both 2016 and 2017.
Once again among University Hospital patients, the leading cause of serious injuries in children was car crashes. Falls were the leading cause in adults.
The civilian-military trauma partnership has saved and restored countless lives for more than 30 years. BAMC is the U.S. Department of Defense's only Level I trauma center, and critical to the nation's military readiness. University Hospital, owned by the people of Bexar County, is a Level I trauma center for adults and the only Level I pediatric trauma center and burn program in South Texas.
WHO:
Bexar County Judge Nelson Wolff
George B. Hernandez Jr., president/CEO of University Health System
Trauma surgeons from University Hospital and Brooke Army Medical Center;
Patients and family members from Sutherland Springs
WHAT: The release of University Health System's 2017 Community Trauma Report and a discussion of the civilian-military trauma partnership
WHEN: 11:15 a.m. Tuesday, May 29
WHERE: University Hospital, 4502 Medical Drive. Meet in the hospital lobby for an escort to the news conference.
For news media:
Our news team can help you find an expert to interview. Visit our Media Relations page for more information, or call 210-358-2335.