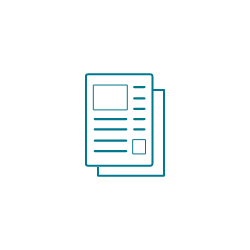 Hot cars can kill. Keeping kids safe this summer means understanding the risks — and a few simple skills
June 01, 2017
As the summer temperatures rise, so does the risk of danger to children left in hot cars. The tragic deaths of two toddlers in North Texas this week underscore that grim fact. Life-threatening conditions inside a car or truck can develop quickly. In just 10 minutes beneath a hot sun, the temperature inside a vehicle can become 20 degrees hotter than the outside temperature. In 30 minutes it can climb to 34 degrees hotter. Even parked in the shade, a car can become dangerously hot.
At this news conference, organized by Safe Kids San Antonio and the Southwest Texas Regional Advisory Council's Injury Prevention Committee, experts will demonstrate easy-to-remember steps that parents can take to keep kids safe from harm, as well as ways to teach young children how to escape if they find themselves locked inside hot cars — even the trunk!
WHO: Eric Epley, executive director at Southwest Texas Regional Advisory Council
Dr. Lillian Liao, pediatric trauma and burn director at University Hospital, assistant professor of surgery at UT Health Science Center
Jennifer Northway, director of the Adult & Pediatric Injury Prevention Program at University Health System
Brandy Martinez, injury prevention coordinator, San Antonio Military Medical Center, chair of STRAC Injury Prevention Committee and Bexar County Child Fatality Review Team
Other regional campaign partners including Freedom Chevrolet, which is providing vehicles for Safe Kids San Antonio safety demonstrations throughout the year
WHAT: Tips for parents and simple skills to teach kids about avoiding and escaping hot cars
WHEN: 2 p.m. Friday, June 2
WHERE: City of Schertz Civic Center, 1400 Schertz Parkway
CAMPAIGN PARTNERS
ATASCOSA COUNTY
Department of State Health Services
BEXAR COUNTY
Baptist Health System
Catholic Charities
CHRISTUS Santa Rosa
City of San Antonio – Transportation and Capital Improvements
Consumer Product Safety Commission
Department of Family and Protective Services
Helotes Fire Department
Methodist Health System
San Antonio Military Medical Center
San Antonio Metropolitan Health District – Health Neighborhoods
Southwest General Hospital
Texas Burn Survivors Society
Texas Transportation Institute
KARNES COUNTY
Otto Kaiser Memorial Hospital – Kenedy
UVALDE COUNTY
Uvalde Memorial Hospital
For news media:
Our news team can help you find an expert to interview. Visit our Media Relations page for more information, or call 210-358-2335.