What does the COVID-19 vaccine mean for 12-15 year olds?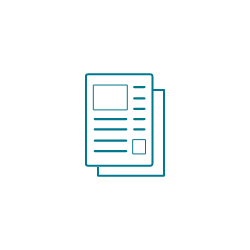 What does the COVID-19 vaccine mean for 12-15 year olds?
May 13, 2021
Our pediatrician shares information and advice
Now that the FDA has authorized the Pfizer COVID-19 vaccine for ages 12-15, Dr. Mandie Svatek, a University Health pediatrician, talks on this video about how children have responded to the vaccine so far, her own daughter's experience in a drug trial and when even younger children may become eligible for the shot. Please feel free to post or broadcast the entire interview or excerpts from the discussion.
University Health's plans for providing COVID-19 vaccinations for 12-15 year olds.
Interview with: Dr. Mandie Tibball Svatek, Pediatric Hospitalist, University Health
Link to video: https://youtu.be/zgtQFBQ8a1M
COVID-19 Update: Child COVID Vaccine Q&A
Following are questions covered in the video and timecodes for where they can be found on the video:
Does the COVID-19 vaccine pose any special safety concerns for children?
What age groups are being studied now for the COVID-19 vaccine?
What was it like to have your own daughter in a COVID-19 vaccine trial?
How have kids responded to the COVID-19 vaccine in studies?
If children don't tend to get as sick, why vaccinate them?
Could children develop new variants of COVID-19?
How might getting a vaccine support a child's mental health?
What is Multi-System Inflammatory Syndrome in Children (MIS-C)?
Have you treated any children who have been hospitalized with MIS-C?
What are we seeing now, and what do we know about the long-term effects of COVID-19 in children?
For news media:
Our news team can help you find an expert to interview. Visit our Media Relations page for more information, or call 210-358-2335.