September is Recovery Awareness Month. Take the first step to recover from Opioid Use Disorder (OUD). Our partnership of providers and clinics within University Health's Family Planning Program provide Medication-Assisted Treatment (MAT) and counseling to help you overcome OUD.
What are Opioids?
Opioids are a class of drugs that reduce pain. They include prescription pain relievers, synthetic opioids and heroin, according to the American Psychiatric Association. Providers prescribe opioids to treat chronic pain, pain after a surgery, cancer pain and end-of-life pain.
Prescription opioids include:
Oxycodone (OxyContin®)
Hydrocodone (Vicodin®)
Codeine
Morphine
Synthetic opioids include:
Fentanyl
Methadone
Pethidine
Tramadol
Carfentanil
In 2017, the U.S. Department of Health and Human Services declared the opioid epidemic a national Public Health Emergency.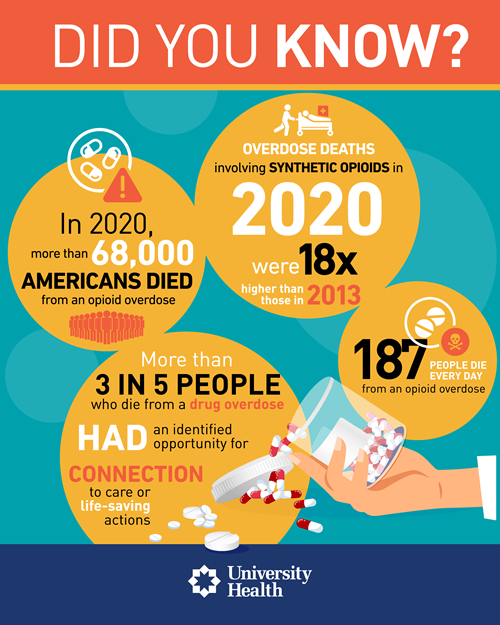 Fast Facts about Opioids
Request Support for Opioid Use Disorder
The Family Planning Program is designed to help guide you through eligibility, screening and referral for treatment. Call 210-358-TALK (8255) to find out if the Family Planning Opioid Program could be the solution for you, or request support through our online form.